17 tips to keep you shining front and center
on the stage of life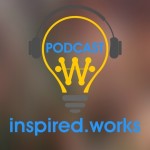 Insights into Pain Points:
Married at high school sweetheart
Midwest "Suburb" family with baby
Lost herself along the way
Asked for divorce without a "plan"
Dependent on husband – financially
Pastor's kid
Played smaller because of an insecure husband.
Started a business and failed
Filed bankruptcy, evicted from apartment, food stamp
Personal Life Lessons:
Perfectionist identity – conforming to societal norms
Shift mindset towards positive
Remind yourself of your own strengths
Find your quiet place
Watch how you talk to yourself
Master self  love
Toolsets to help bridge the gap:
Get out of comfort zone
For 18 months, dared yourself to do extraordinary things to get past fears
No plan B
Create bridge of confidence with mentors and coaches
Above the line and below the line mindset
Above:  Ownership, accountability, and responsibility
Below:  Blame, excuses, and denial
Journaling
Intention
Manifestation
Laughter
Find your passion and purpose first
Focus on skills, strengths, personality
Turn that purpose into profit (through alignment with self)
Stay in flow
Developed the Employee to Entrepreneurship program to help employees to transition in becoming an entrepreneurship.
Book entitled I Overcome.